Valentín Mancera
In the 19th century México, there was a hero of the people named Valentin Mencera. A great story by itself, now imagine him fighting monsters, demons, ghosts and cosmic horrors and you get this webcomic.
Clean, black and white art fits the mysterious atmosphere of this old México.
Titulo: Valentin Mancera
Lenguage: Spanish
Status: Finished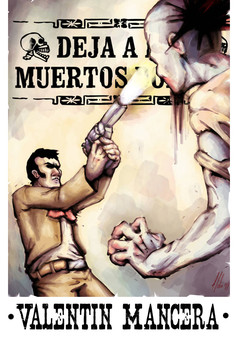 Remember you join the facebook page.
You can subscribe to the RSS feed
You can download "Blackmail", "Cleopatra's case", "Missing" and "Origin" in cbr and pdf format for free.